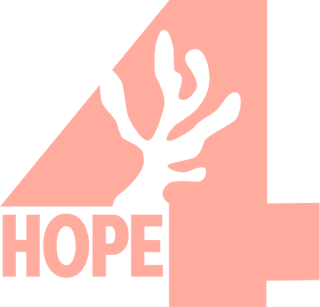 Online Event
For our reefs, our oceans, our future…
a 4-hour online event celebrating Florida's Coral Reef and the fight
to save this critically threatened, vitally important national treasure.
Thursday, January 21st :: 11:00 am – 3:00 pm EST
Event Details
Thursday, January 21st :: 11:00 am – 3:00 pm EST
---
11:00 a.m.
Welcome to 4HOPE
Featuring a keynote address by Florida Department of Environmental Protection Secretary Noah Valenstein
---
11:10 a.m.
Coral Conservation Policy
NOAA Coral Reef Conservation Program Director Jennifer Koss shares information about the Coral Reef Conservation Program and NOAA's activities in Florida, including disease response, restoration, communities of practice and capacity building.
Jamie Monty, Southeast Regional Administrator for Florida DEP's Office of Resilience and Coastal Protection, presents the department's multitude of initiatives devoted to managing reef resources in Florida, including coral tissue loss disease response efforts and the new Coral Protection and Restoration Program.
---
11:50 a.m.
Coral Conservation Policy Panel
---
12:10 p.m.
*** Lunch Break ***
---
12:30 p.m.
Coral Science
Dive into the world of science education and conservation with Miami's Phillip and Patricia Frost Museum of Science. Lad Akins and Shannon Jones showcase Frost Science's four pillars of conservation: community-based habitat restoration, treasured taxa, exotic species and coral restoration.
Join Senior Vice President of Conservation, Dr. Debborah Luke and Senior Coral Scientist, Keri O'Neil as they explore The Florida Aquarium's Coral Conservation Program, including a virtual tour of the aquarium's Induced Spawning Laboratory and Coral Care & Rearing Greenhouses.
Tune in to hear Diego Lirman, Ph.D., Professor and coral biologist at the University of Miami Rosenstiel School of Marine and Atmospheric Science, discuss his 25+ years of coral reef research and ongoing efforts to save these critically threatened ecosystems. Also, meet the team from UM's Rescue a Reef program and the "Restoration Hub" to learn how they are working with both citizen and world-class scientists to ensure a future for Florida's Coral Reef.
---
1:30 p.m.
Coral Science Panel
---
2:00 p.m.
Coral Partnerships
Jim Ritterhoff, Executive Director / Co-Founder, FORCE BLUE, and a handful of Special Operations veterans from the FORCE BLUE team discuss the organization's unique mission to preserve and restore and what it means to be engaged in this new fight to save our oceans and coral reefs.
Learn how, two decades ago, Jack and Susan Groh helped launch the NFL Environmental Program for the National Football League. Hear about the many sustainability projects they've been involved with as NFL Green, including 100 Yards of Hope, their most recent effort in support of Florida's Coral Reef.
Tampa Bay Super Bowl LV Host Committee Chief Operating Officer Claire Lessinger highlights the unique connection between back-to-back Super Bowl hosting efforts in the state of Florida and how these public platforms can shine a light on the critical environmental issue of coral reef conservation and preservation.
Tervis CEO Rogan Donelly and his team discus the importance of walking the sustainability walk and why, as stewards of the state, preserving Florida's Coral Reef is especially important to them.
---
2:30 p.m.
One team. One fight.
Where do we go from here? A 30-minute question and answer session moderated by FORCE BLUE's Emily Patrolia with all of the event's participants.
The 4HOPE Online Event features presentations and panel discussions with acclaimed scientists, environmentalists, Special Operations Veterans, policy makers, corporate leaders and concerned citizens.