Force Blue and Pepsi Stronger Together Launch Summer Tour
Veterans to lead Coastal Conservation Ops in four Florida communities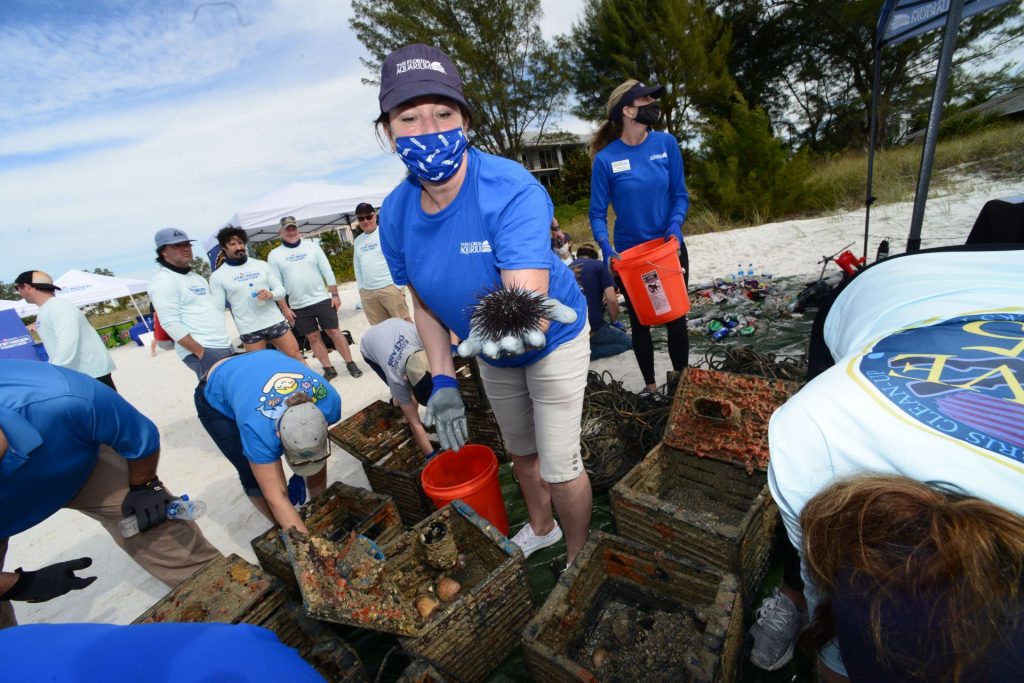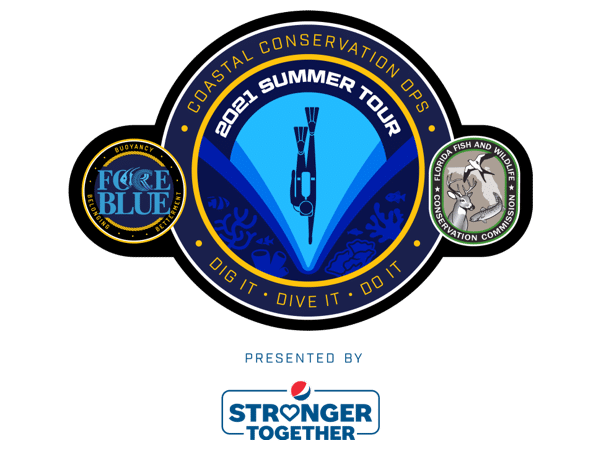 ORLANDO, FL (June 8, 2021) – Pepsi Stronger Together – Brand Pepsi's series of tailored grassroots initiatives to empower communities and ecosystems around the country – is teaming up with Force Blue and the Florida Fish and Wildlife Conservation Commission (FWC) for Force Blue x Pepsi Stronger Together Coastal Conservation Ops, a summer-long series of four marine conservation initiatives in coastal communities around Florida.
The extensive program – which includes marine debris removal, coral disease monitoring, sea turtle survey and rescue, beach clean-ups, and more – comes at a crucial time for the rich and delicate ecosystems that inhabit Florida's coastline. Targeting specific areas of need in the seaside communities of Destin & Santa Rosa Island, Town of Jupiter, Fort Lauderdale, and Tampa, the initiative will be augmented with public outreach and chances for members of the community to participate in meaningful ways.
"As we close in on a year of Pepsi Stronger Together, I am proud to have witnessed it blossom into the program it is today – contributing to lasting, meaningful change in communities around the country," said Derek Lewis, President, PepsiCo Beverages North America (South Division). "That is thanks to the amazing partners we have engaged along the way. By working with Force Blue and the FWC, we are helping to ensure the future of the incredible Florida coastline."
"We are thrilled to be able to continue our partnership with Pepsi Stronger Together to complement our efforts in restoring and preserving the incredible Florida coastline," said Jim Ritterhoff, Co-Founder and Executive Director of Force Blue. "We look forward to this summer's series of Coastal Conservation Ops to further our mission while highlighting the importance of protecting these precious marine habitats."
Over the course of the summer, the Coastal Conservation Ops program will visit the following locations to implement a comprehensive series of initiatives as follows:
Destin, June 17: Marine Debris removal and beach clean-up.
Town of Jupiter, July 26: Shallow water green sea turtle survey and rescue.
Fort Lauderdale, August 23: Coral reef monitoring mission to record any signs of Stony Coral Tissue Loss Disease – a condition affecting over half of Florida's coral species  — and to treat those colonies that may be threatened.
Tampa (Anna Maria Island City Pier), September 10: Marine debris removal operation in celebration of the NFL season kick-off.
"We know what a treasure our marine ecosystems are and that it is so important to  conserve them for future generations to enjoy," said Rodney Barreto, Florida Fish and Wildlife Conservation Commission Chairman.  "We believe partnerships like this can and will make a difference."