FORCE BLUE Deploys to DEMA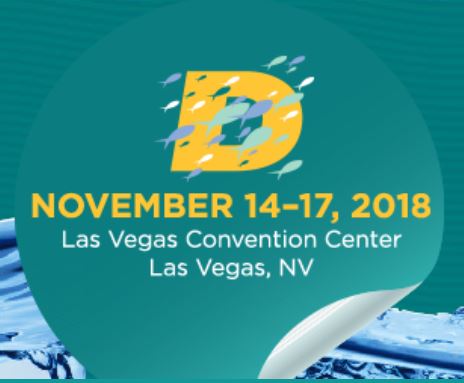 (MONTAUK, NY) Members of FORCE BLUE, the only nonprofit in the world that retrains, retools and redeploys Special Operations Veterans and military-trained combat divers on marine conservation missions will be enlisting dive industry support at the 2018 DEMA Show, inside the Las Vegas Convention Center, November 14-17.
Co-Founders Keith Sahm and Jim Ritterhoff, together with Operations Director Nicole Rosga and Director of Dive Operations Angelo Fiore, will be conducting a NAUI seminar on "Veterans and Diving" at 4:00 p.m. on Wednesday, November 14th (Room N241).  
The team will also be screening one of its newly created PSAs for Sea of Change and will be staffing a booth (#2307) throughout the show for any/all who are interested in learning more about PROJECT PROTECT, Force Blue's newly announced 3-year plan to help rescue, preserve and restore the critically threatened Florida Coral Reef Tract.
If you're attending the DEMA Show, please make it a point to stop by Booth #2307 and find out how you can get involved with the team and its incredibly worthwhile mission.
About FORCE BLUE
Established in 2016, FORCE BLUE is a 501(c)(3) nonprofit organization that addresses two seemingly unrelated problems — the rapidly declining health of our planet's marine resources and the difficulty returning combat veterans have in adjusting to civilian life.
FORCE BLUE is the only nonprofit organization in the world that provides long-term, mission-based therapy for former combat divers — individuals in whom governments around the world have invested millions to create the best possible underwater and maritime operators — by retraining, retooling and redeploying them on missions of conservation, preservation and restoration.
By uniting the community of Special Operations veterans with the world of marine science and conservation in one, mission-focused program, FORCE BLUE has created a model of caring, cooperation and positive change with the power to restore lives and restore the planet.