Force Blue Earns Esteemed AAUS Designation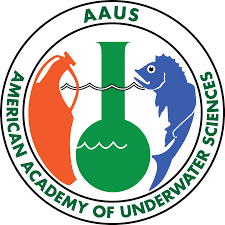 (Mt. Pleasant, SC) – Last week the Board of Directors of the American Academy of Underwater Sciences (AAUS) voted to accept FORCE BLUE as an AAUS member, signaling to the international scientific diving community that FORCE BLUE adheres to AAUS industry standards and is exempt from OSHA restrictions when conducting most underwater scientific studies, research and restoration.
Acceptance into the AAUS is a tremendous feather-in-the-cap for FORCE BLUE in that it enables the nonprofit to further its mission to "preserve and restore" by partnering with universities, aquariums and NGO's around the world.
Credit for the achievement goes to FORCE BLUE Dive Safety Officer, Patti-Kirk Gross, who spent the better part of two years working to complete FORCE BLUE's Scientific Diving Manual.  Patti, together with FORCE BLUE's Dive Control Board, has left an indelible mark on the organization by helping it reach the high standards set forth by the AAUS.
"This recognition by the AAUS is pivotal for us," said Angelo Fiore, FORCE BLUE's Director of Diving Operations.  "It shows the scientific community that FORCE BLUE does things correctly, and it opens the door for our veteran divers to begin engaging in marine conservation missions across the globe."