FORCE BLUE Interviewed During Super Bowl Pre-Game
(Miami, Florida) – Members of FORCE BLUE were on-hand at Hard Rock Stadium for Super Bowl LIV and were interviewed by multiple media outlets (NFL Network, CBS, The Weather Channel) about their historic "100 Yards of Hope" coral reef restoration effort kicking off this month and running throughout 2020.
One of the interviews, which was edited together with a promotional video about the "100 Yards of Hope" project, was LIVE broadcast on jumbotrons, both inside the stadium and  high above Game Day Fan Plaza, where over 50,000 fans congregated to take part in Super Bowl LIV pre-game festivities.
That same interview later aired nationally on both FOX Sports and the NFL Network as part of their Super Bowl LIV pre-game coverage.
"This sort of exposure is priceless for us" Said FORCE BLUE Executive Director, Jim Ritterhoff.  "Not only for FORCE BLUE and '100 Yards of Hope', but for all our partners who are working tirelessly to preserve and restore this national treasure – Florida's Coral Reef.  This is a story that NEEDS to be told, and the Super Bowl gives us a pretty big microphone with which to begin."
About 100 Yard of Hope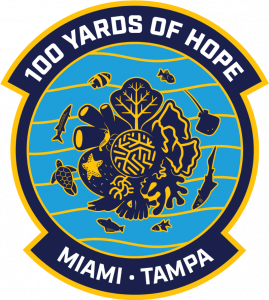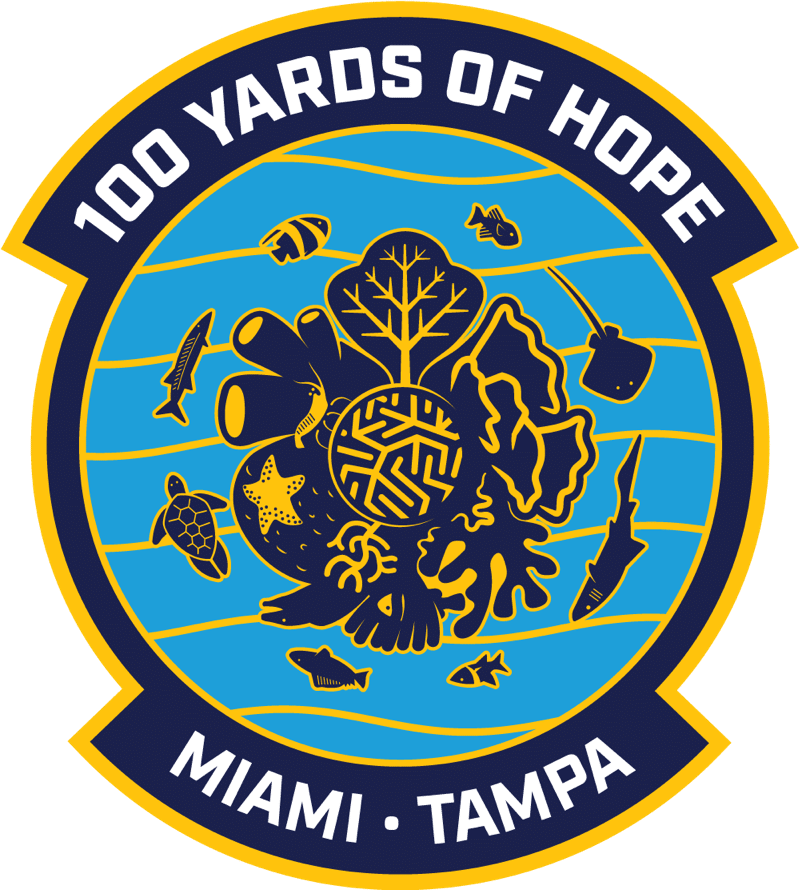 The year-long coral reef restoration project, honoring the NFL's 100th season and America's military veterans, will feature FORCE BLUE veteran divers working alongside scientists from the University of Miami's Rescue A Reef program, the Phillip and Patricia Frost Museum of Science and the Florida Department of Environmental Protection (FDEP) to restore a football field-length stretch of coral reef in the waters off Key Biscayne.
The idea behind 100 Yards of Hope grew from an initial out-planting of 100 corals last June as part of the "greening" of Super Bowl LIV. That project united FORCE BLUE divers with NFL Green, Verizon, and the scientific partners mentioned above through the Super Bowl LIV Host Committee's Oceans to Everglades initiative. 100 corals were planted to restore a section of Rainbow Reef off Key Biscayne.  Scientists have been monitoring these corals and they are thriving, providing both hope and a framework for future restoration projects.
Seed funding for 100 Yards of Hope is being provided by a combination of public and private sector partners, including the FDEP, NOAA, GreaterGood.org, Free the Ocean, The Veterans'Site and PADI.  FORCE BLUE has launched a donation platform through GreaterGood.org, a national nonprofit that protects people, pets and the planet, through which public citizens can get involved. For as little as $25, individuals will be able to "sponsor" a FORCE BLUE veteran's dives or help fund the out-planting of corals.