FORCE BLUE Partners with NAUI Green Diver Initiative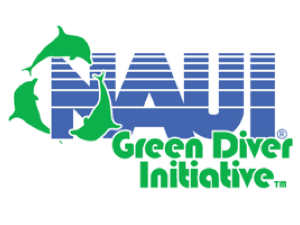 Montauk, NY – Earlier this week, FORCE BLUE announced plans to begin partnering with the NAUI Green Diver Initiative in its quest to promote conservation through education, partnerships and activities focused on environmental stewardship.
"We couldn't be more excited" said FORCE BLUE Executive Director Jim Ritterhoff. "The NAUI Green Diver Initiative, with its vision to create a world filled with clean, healthy and sustainable aquatic environments aligns perfectly with FORCE BLUE and our mission to protect, preserve and restore the planet's marine resources."
The partnership will begin this June, during FORCE BLUE's upcoming mission to study Green Sea Turtle behavior in the Florida Keys alongside marine scientists and veterinarians from the Turtle Hospital in Marathon.
"The NAUI Green Diver Initiative is proud to partner with FORCE BLUE and honored to be a part of their Green Sea Turtle Mission" said Maria Lewis, Executive Director of NAUI Green Diver Initiative. "The NAUI Green Diver Initiative has just been through a strategic planning process and has adopted the goals of education, awareness and affecting environmental change. With that in mind, it makes perfect sense for this to be our first partnership under our new plan."
"As someone who was worked closely both for and with NAUI in the past, I am thrilled that FORCE BLUE and the NAUI Green Diver Initiative are teaming up." said Angelo Fiore, FORCE BLUE's Director of Diving Operations. "Bringing the military diving community that FORCE BLUE represents together with a recreational diving powerhouse like NAUI makes for a dynamic collaboration."
"FORCE BLUE is all about bridging gaps." said Ritterhoff. "This partnership is just one more example."
For more information visit the NAUI Green Diver Initiative website or call 813-628-6284 Ext. 210.