FORCE BLUE Partners with UDT/SEAL Association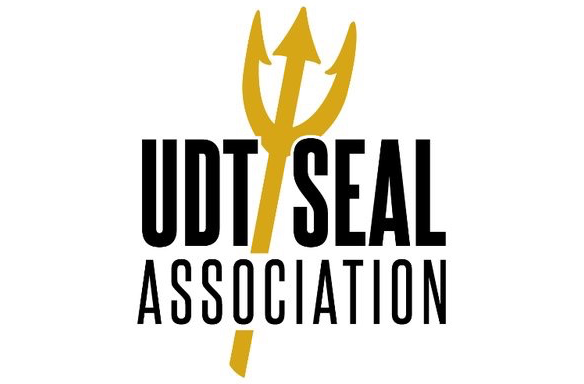 Miami, FL – As part of its recently completed mission to outplant 100 Staghorn corals in the waters just south of Miami in celebration of Super Bowl LIV and in commemoration of the NFL's 100 season, FORCE BLUE had the opportunity to partner with the UDT-SEAL Association and to utilize three Navy SEAL veterans as part of the outplant team.
Retired SEAL Master Chiefs, Steve "Gonzo" Gonzalez and Matt Foreman, along with Former SEAL Second Class Petty Officer Dale McClellan, underwent coral restoration training with scientists from the University of Miami's Rosenstiel School and Phillip and Patricia Frost Museum of Science, then deployed with the FORCE BLUE dive team to complete the mission.
"It is written in our SEAL ethos," said Gonzalez. "In times of war and uncertainty there is a special breed of warrior ready to answer our Nation's call. While that usually takes us to the battlefield, caring for our oceans and coral reefs can be just as important to our future. When the UDT-SEAL Association was first approached about this project we knew that partnering with FORCE BLUE would be a perfect fit. Both of our organizations believe in the 'One Team, One Fight.' mentality to achieve mission success. It was truly an honor to partner with FORCE BLUE, NFL Green, and the other amazing organizations. We look forward to doing so again, hopefully in the very near future!"
"Being able to align ourselves with an organization the caliber of the UDT-SEAL Association and to have their members join us for an in-water operation of this magnitude is special" said FORCE BLUE Executive Director Jim Ritterhoff. "It's precisely the sort of coming together within the SOF veteran community that we hope to facilitate and do more of."
"Few people realize it, but the original UDTs were formed to destroy coral reefs (as part of the U.S. Navy's Pacific island-hopping campaign during WWII), said Foreman. "To now have the opportunity in working with FORCE BLUE to preserve, restore and rebuild coral reefs…it's like we've come full circle."
Plans to solidify the partnership are already in the works, with members of the UDT-SEAL Association expected to onboard as FORCE BLUE team members during the organization's next Recruitment & Training Deployment (RNT) later this Fall.
About The UDT/SEAL Association
Established in 1969, The UDT-SEAL Association is a 501(c)19, non-profit Veterans Service Organization that provides care and assistance to our Navy Special Warfare Veterans and their families. These veterans include all persons assigned to Naval Combat Demolition Units(NCDU), Scouts and Raiders(S&R), Office of Strategic Service-Maritime Unit(OSS-MU), Underwater Demolition Teams(UDT), who were, or will be assigned to SEAL Teams, SEAL Delivery Vehicle(SDV) Teams, Special Boat Teams(SBT), and Naval Special Warfare Combat Support/Combat Service Support Technicians and those who served the Naval Special Warfare Community, collectively referred to as "The Teams".