FORCE BLUE Wraps Documentary Film Production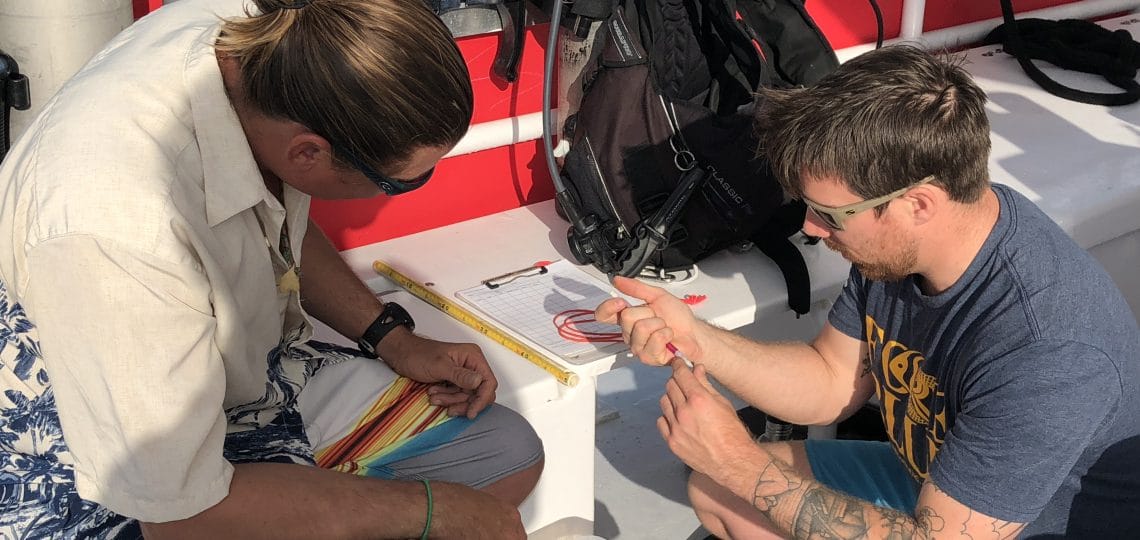 FORCE BLUE successfully concluded a seven-day film shoot in the Florida Keys last week and plans to debut its finished product – a documentary depicting the team's efforts to stop the spread of Stony Coral Tissue Loss Disease in the Florida Keys – in Tallahassee at "Florida Keys Day"on March 19th.
Working with DPs Jim Hellemn and Michael Johnson of Blue Ocean Art, the team conducted 22 filmed interviews of scientists, state government officials and local diver operators all speaking about the urgency of the situation and the progress being made in the fight to slow this fast moving, particularly devastating disease outbreak.
"The toll this disease is taking on the reefs of South Florida and the Keys is terrible" said Hellemn. "But it is amazing to witness the quantity of work being produced by FORCE BLUE and their scientific partners. The enthusiasm and energy put forth by these warriors makes me feel like this fight can be won. Hopefully, what we've filmed will show that."
Interviewees included: Florida State Respresentative Holly Raschein, Florida Department of Environmental Protection (DEP) SE Regional Administrator Joanna Walczak, Florida Keys National Marine Sanctuary Superintendent Sarah Fangman, Nova Southeastern scientists Karen Neely, Emily Hower and Kevin Andrew Macaulay, Dr. Abigail Clark from Mote Marine, Joshua Farmer of Keys Marine Lab and Kim Roney, owner/operator, Captain Hook's Marina & Dive Center.