"Swim Through" Wins Prestigious Telly Awards!
(MT. PLEASANT, SC) Earlier this month FORCE BLUE received word that our documentary short film "Swim Through", which chronicles the experiences of the Gold Star children who took part in our inaugural FORCE BLUE OCS and the veterans who instructed them, was named a winner in TWO (2) categories at the 44th Annual Telly Awards!
The Telly Awards honors excellence in video and television across all screens and is judged by leaders from video platforms, television streaming networks and production companies including Adobe, BBC World Service, Netflix, Dow Jones, Complex Networks, A&E, Hearst, Nickelodeon, National Geographic, ESPN Films, RYOT, Partizan and Vimeo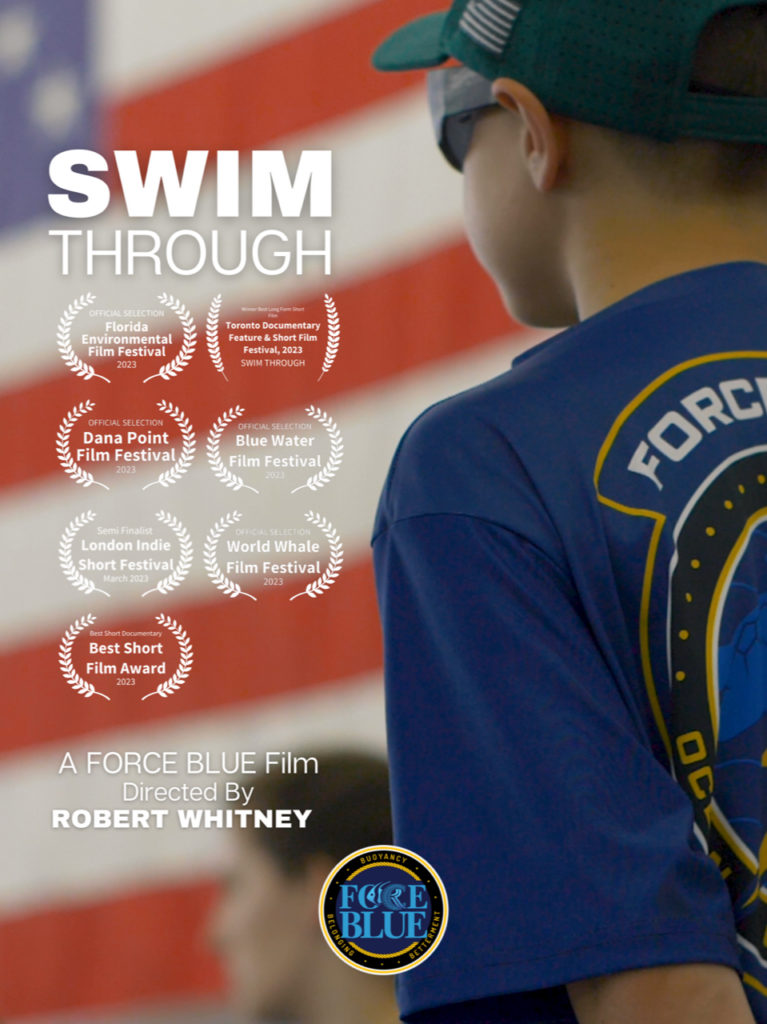 "SWIM THROUGH" was in competition with nearly 13,000 entries from across the globe and from top video and television content producers such as Airbnb, Audible, BET Networks/BET Digital, BritBox, Disney, FEMA, Gaumont, Golden State Warriors, MediaMonks, NASA, National Geographic Society, Netflix, Paramount, PBS Digital Studios and more.
"SWIM THROUGH" received a Silver Telly in the "Sustainability" category and a Bronze Telly for Best "Short Form" documentary (under 40-minutes).  This caps an amazing spring for the film, which was also took home honors from the Florida Environmental Film Festival, Toronto Documentary & Short Film Festival, Dana Point Film Festival, London Indie Short Festival, and was named "Best Short Documentary" by the Best Short Film Awards.
The film will be screening LIVE at the Blue Water Film Festival in San Diego and the World Whale Film Festival in Maui, Hawaii on World Oceans Day, June 8th.