FORCE BLUE Film Event – On a Mission to Preserve our Oceans and Restore Our Veterans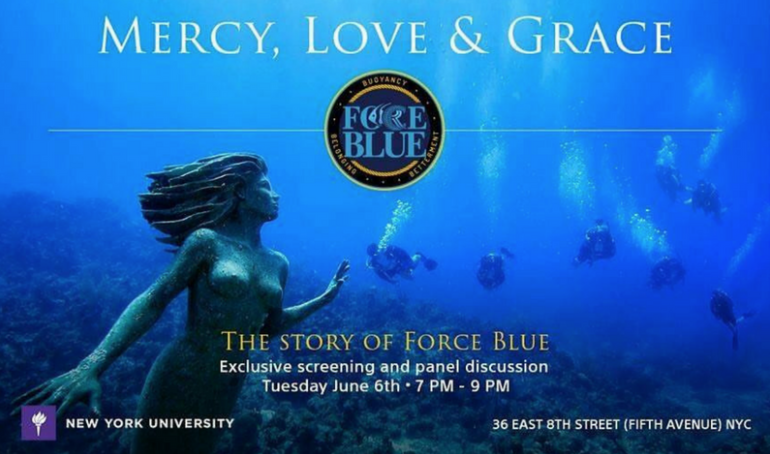 by Blue Ocean Network
Force Blue, a new nonprofit 501(c)(3) initiative, is uniting Special Operations veterans and former combat divers on a new mission to save our world's coral reefs. By turning their specialized training and teamwork to aid in reef protection, these heroes are healing and saving themselves.
On Tuesday June 6th in New York City, Force Blue will present an exclusive screening of Mercy, Love & Grace: The Story of Force Blue at New York University's Cantor Film Theater, 36 East 8th Street (@Fifth Ave) from 7 – 9pm. The event is a celebration of Force Blue's first deployment of this innovative new mission to restore our world's critically endangered reef ecosystems.
FORCE BLUE and Working Pictures have joined forces with marine conservation leaders from around the globe to present this important message on saving the world's oceans and coral reefs and show what happens when veterans and environmentalists band together for a mission of hope.